Chromatographic solutions for COVID-19 vaccine development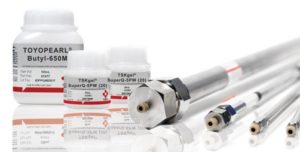 19 May 2020
See some of Tosoh Bioscience's solutions for analysis and purification of plasmids, viruses, virus like particles, and vaccines:
---
New nitrogen gas generator for the laboratory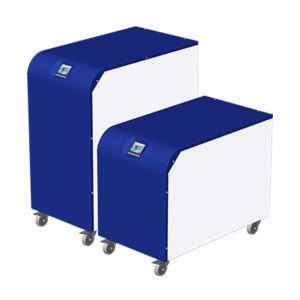 6 May 2020
F-DGS has launched a new nitrogen gas generator for LCMS that can work with equipment from various companies.
The new gas generator – CALYPSO – with 4 models, 15 L/min to 64 L/min, the CALYPSO Nitrogen range provide a nitrogen solution for LCMS instrument with an increase pressure of 8 bar (116 psi).
The generator is controlled using the latest in color touch screen technology to display the process in real time, inlet / outlet pressure, N2 Flow and status of the system with remote access for diagnostic control.
Read more about the CALYPSO gas generator for LMCS
---
Launch of a new product range, SkillPak

™

, 1 and 5 ml prepacked

columns

1 April 2020
Pre-packed with TOYOPEARL®, TSKgel®, or Ca++Pure-HA® process chromatography media, these columns are specifically designed for fast method development, resin screening, or sample concentration for biomolecules, such as monoclonal antibodies, proteins, and oligonucleotides.
They offer the following benefits:
– short delivery times – all common Tosoh chromatography media on stock
– reliability – Reproducible Packing
– scalability – same conditions from lab to process scale
More information – and get a complimentary set of columns
---
New µPACᵀᴹ capLC column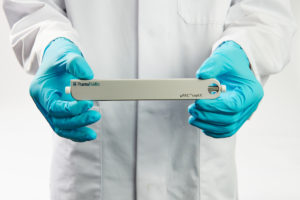 30 March 2020
The µPACᵀᴹ capLC column gives increased robustness and throughput without losing sensitivity.
A flow rate versatility between 1 and 15 µL/min at moderate pressures enables short gradient separations. The µPAC™ technology ensures an exceptionally high reproducibility over time and across laboratories. This makes the µPAC™ capLC column ideally suited for applications such as (clinical) proteomics, metabolomics and biopharmaceutical analyses.
The column is compatible with all commercially available capillary LC systems, and can be integrated smoothly in any experimental set-up.
---
Dissolution systems – media preparation equipment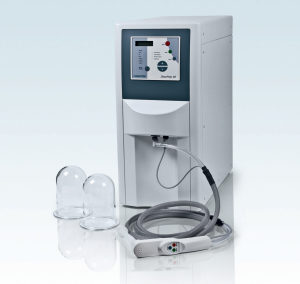 27 February 2020
With our Riggtek products you get a total solution for dissolution and maximize your efficiency.
• DissoPrep mixes, heats and degasses your media.
• EasyDISS is a dissolution bath for dissolving your samples.
• The Sampilio autosampler, with its specially designed pumps, is great for fast, small and precise sampling.