New column to determine the ability of antibodies to trigger an immune reaction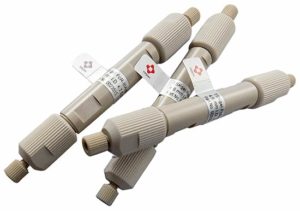 Glycans determine the ability of antibodies to trigger an immune reaction and therefore their therapeutic effects. How about predicting this, using fast and simple affinity chromatography? The TSKgel FcR-IIIA-NPR separation column challenges established mAb glycan analysis methods
4 December 2019
---
New water dispensing unity for water purification systems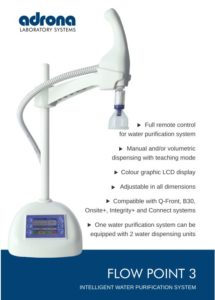 25 November 2019
---
Nye kolonner til analyse af monoklonale antistoffer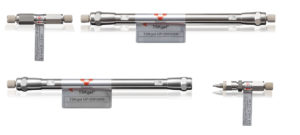 Tosoh Biosciences har introducert en ny kolonne – TSKgel UP-SW3000 – der er designet til analyse af monoklonale antistoffer og andre biofarma-produkter og kan bruges på både HPLC og UHPLC systemer. Kolonnerne er pakket med 2 μm silicabaserede perler, der er afskærmet med en hydrofil diol-bundet fase, der forhindrer, at silicaoverfladen interagerer med proteinprøver.
TSKgel UP-SW3000-kolonnerne har højere opløsning, forbedrede peaks og øget effektivitet, hvilket giver metoder, der er robuste, reproducerbare og let kan overføres mellem UHPLC og HPLC-systemer.
23. oktober 2019
---
New columns for the analysis of monoclonal antibodies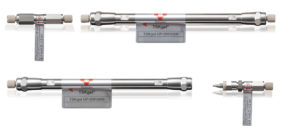 Tosoh Biosciences have introduced a new column – TSKgel UP-SW3000 – designed for the analysis of monoclonal antibodies and other biopharma products and can be used on both HPLC and UHPLC systems. The columns are packed with 2 μm silica-based beads shielded with a hydrophilic diol-type bonded phase that prevents the silica surface from interacting with protein samples.
TSKgel UP-SW3000 columns feature the same pore size as the well-established TSKgel G3000SWxl columns. Hence methods developed using TSKgel G3000SWxl columns can easily be transferred to TSKgel UP-SW3000 columns on conventional HPLC systems as well as on UHPLC systems.
23 October 2019
---
New catalogue with HPLC columns and resins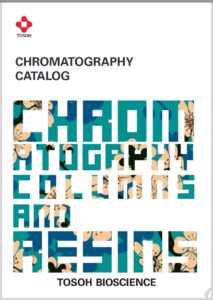 Tosoh has just launched their new catalogue with TSKgel HPLC columns and resins for biopurification.
4 October 2019
---
New Tosoh column: TSKgel UP-SW2000
TSKgel UP-SW2000, a new member of the TSKgel UP-SW SEC series for (U)HPLC.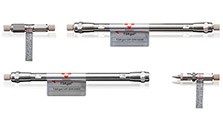 Can improve your peptide, protein or oligonucleotide separation.
TSKgel UP-SW2000 columns feature the same pore size as TSKgel G2000SWXL. Hence, they are ideally suited to transfer established HPLC methods to UHPLC and increase resolution and/or throughput.
9 September 2019
---
LabDays
Come and visit MD Scientific's stand at LabDays in Aarhus on 11-12 September 2019 in the Scandinavian Congress Center, Margrethepladsen 5, 8000 Aarhus C (by the Music House).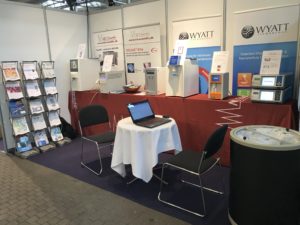 MD Scientific will be presenting the following instruments at LabDays:
7 August 2019
---
New UHPLC columns for peptides and small molecular weight proteins

TSKgel UP-SW2000 columns packed with 2 μm silica-based particles are the latest addition to the popular TSKgel SW series, the gold standard for QC analysis of proteins.
The new TSKgel UP-SW2000 UHPLC columns with 12.5 nm pore size expand the existing UP-SW series with a smaller pore size version.
They are based on the proven proprietary surface technology of the renowned TSKgel SW series and facilitate the transfer of existing HPLC methods from TSKgel G2000SW/SWXL to UHPLC systems.
24 May 2019
---
New DECADE
™ 
Elite detector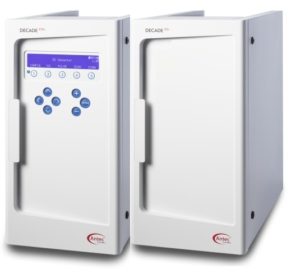 Together with SenCell™, the DECADE ™ Elite detector provides  with the highest level of sensitivity available today.
Most sensitive electrochemical detector
Compatible with any HPLC system
Temperature stabilized cell/column compartment
ADF (advance digital filter) to improve S/N ratio
Different flow cells for optimal performance
Typical HPLC-ECD applications can be found in Neurochemistry, e.g., ultra-sensitive analysis of neurotransmitters. Clinical applications, e.g., catecholamines, serotonin and metanephrines as cancer markers. Food and beverages, e.g., sugars, carbohydrates, lactose –free products based on HPAE-PAD. Antibiotics, e.g., aminoglycosides and macrolide antibiotics according EP or USP Pharmacopoeia.
3 April 2019
---
New game-changing technology with the UHPLC columns – µPAC
™

The columns – μPAC™ – Pillar Array Columns – a new generation of HPLC columns
excellent separation
unprecedented reproducibility
unmatched robustness
Detect more molecules, with higher sensitivity, in tiny, complex biological samples
27 March 2019
---
New flash purification systems with artificial intelligence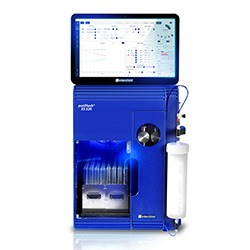 Interchim has launched a whole new series of their puriflash systems.
The systems provide many new opportunities such as new software that can be controlled from an iPad.
From an image of TLC separation, the systems can find separation conditions – flow rate, solvents, which column is chosen – "artificial" intelligence.
13 February 2019
---
New small gas generator for the lab

MINI ALIZE gas generator for GC and GCMS applications
This small, high-purity nitrogen generator equipped with air compressor is the smallest and quietest on the market (<45 dB), allowing it to be placed under / on a bench next to the analytical instrument.
MINI ALIZE – Nitrogen Gas Generator
Nitrogen
GC-NPD, GC-FPD, GC-ECD, GC-AED, GC-MS, TOC, Atomic absorption, Sample evaporation, TGA, DSC
Utilizing the reliable and efficient PSA technique of separating Nitrogen and Oxygen is used to produce high quality Nitrogen Gas at various flows and purities.
The Generator is controlled using the latest in HMI touch screen technology to display the process in real time, inlet/outlet pressures and oxygen level (optional).
21 January 2019
---
New Nitric Oxide Products to be used with NOA 280i
NOx Plus Sp Met – monitoring and delivery system for inhaled NO. Measures NO, NO2 , and O2. Also available with pulse oximetry and peripheral Methemoglobin monitoring capabilities.
MGA 400, 800 – electrochemical multigas analyzer with 4 or 8 sensing capabilities, focusing on H2S, NO, NO2, CO, NH3.
CELLNO – a sterile, standard platform for growing cell cultures which can be fully integrated with NOA 280i to monitor all NO released from the media in a closed circuit. CellNO is designed to eliminate foaming of samples especially samples containing high amount of proteins.
Nitrite & S-Nitrosothiol Stabilizing Serum – a platform to extend the shelf life of samples by preventing the decay of NO concentration in high protein liquids like blood. Amber vials will be sold in a small variety of sample volumes. Solution extends viability of biological samples from a few minutes to a few weeks.
NO2 to NO converter – previously available from GE/Sievers, this unit reduces the levels of NO2 in the incoming gas to less than 2 ppm using a novel catalytic reduction process. This technology not only reduces NO2, but allows it to be measured as it is converted back to NO. This product is still in developmental stages, and is intended for use in conjunction with our family of NO analyzers (NOA 280i, NOx Plus, MGA 400)
21 November 2018