ROXY™ Exceed for EC-MS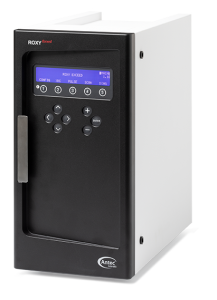 18 March 2021
ROXY ™ Exceed is a new generation of Potentiostat dedicated to online and off-line coupling of electrochemistry with mass spectrometry (EC-MS)
Suitable for on- and off-line EC-MS
Fully programmable DC, Scan and Pulse mode
Compatible with all LC-MS systems
More information om ROXY™ Exceed
---
New approach to separation chromatography for LC/MS analysis

20 January 2021
MD Scientific can offer a new approach to separation chromatography using micro pillar µPAC columns for LC/MS analysis from Pharma Fluidics.
The µPACᵀᴹ capLC column gives increased robustness and throughput without losing sensitivity.
A flow rate versatility between 1 and 15 µL/min at moderate pressures enables short gradient separations. The µPAC™ technology ensures an exceptionally high reproducibility over time and across laboratories. This makes the µPAC™ capLC column ideally suited for applications such as (clinical) proteomics, metabolomics and biopharmaceutical analyses.
The column is compatible with all commercially available capillary LC systems, and can be integrated smoothly in any experimental set-up.
---
Analyze plasmid topoisomers in just five minutes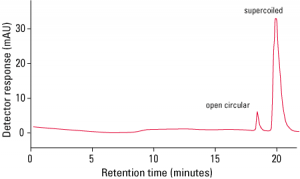 16 December 2020
Recombinant plasmid DNA (pDNA) is increasingly used as a raw material in gene therapy and as an active ingredient for DNA vaccination. Pharmaceutical grade plasmid DNA must meet specifications concerning the content of pDNA topoisomers (supercoiled, open circular, and linear).
Read how an HPLC method with high resolving power employs the TSKgel DNA-NPR anion exchange HPLC column to rapidly analyze DNA topoisomers.
---
Pre-packed solution for fast method development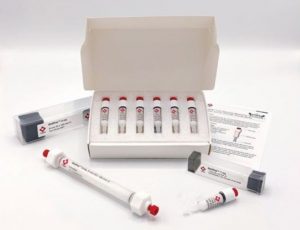 13 November 2020
In this 7-minute video, you will be introduced to the SkillPak 1 mL and 5 mL pre-packed columns developed by Tosoh Bioscience.
The SkillPak columns offer high performance, convenience, and scalability. They are delivered ready-to-use, packed with the right chromatography media to tackle all your purification needs. Tosoh Bioscience designed them for process development, method optimization, and parameter screening, as well as sample preparation.
Do these columns meet your requirements for an upcoming project? Inquire a free-of-charge set of columns for your next method development.
---
Crude samples for precision: Fcγ affinity chromatography

22 October 2020
A monoclonal antibody's (mAbs') therapeutic potency is largely determined by the glycans attached to its Fc part, and galactose plays a crucial role in this.
Tosoh's TSKgel FcR-IIIA-NPR column for affinity chromatography uses an FcγIIIA receptor ligand to distinguish differently galactosylated mAbs. The resulting chromatogram strongly correlates with HILIC-MS analysis – without needing prior sample preparation.
Read more about the column: TSKgel FcR-IIIA-NPR (P/N 0023513)
---
Osmometers for every need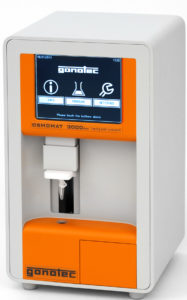 30 September 2020
Gonotec's wide range of osmometers is used for determining the osmolality of aqueous solutions in laboratories in hospitals, universities and in small and large companies.