Crude samples for precision: Fcγ affinity chromatography

22 October 2020
A monoclonal antibody's (mAbs') therapeutic potency is largely determined by the glycans attached to its Fc part, and galactose plays a crucial role in this.
Tosoh's TSKgel FcR-IIIA-NPR column for affinity chromatography uses an FcγIIIA receptor ligand to distinguish differently galactosylated mAbs. The resulting chromatogram strongly correlates with HILIC-MS analysis – without needing prior sample preparation.
Read more about the column: TSKgel FcR-IIIA-NPR (P/N 0023513)
---
Osmometers for every need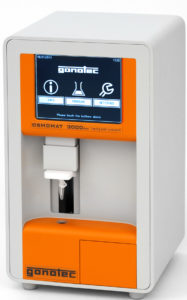 30 September 2020
Gonotec's wide range of osmometers is used for determining the osmolality of aqueous solutions in laboratories in hospitals, universities and in small and large companies.
---
Gain insights into chromatography, new therapies, and antibody manufacturing & characterization

11 September 2020
Register for the 1st virtual BioSeparation Forum on 1 October 2020 and attend inspiring presentations and scientific updates presented by specialists form academia, biopharma, and Tosoh Bioscience.
Topics will cover DSP of vaccines and viral vectors, new approaches to antibody manufacturing, latest developments in size exclusion chromatography for biotherapeutics, and the use of affinity HPLC in R&D and process optimization.
---
Support for the fight against COVID-19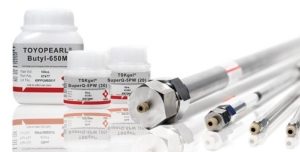 26 August 2020
Tosoh Bioscience offers a variety of chromatography resins and columns to support your research and development in the fight against COVID-19.
Check out some of our solutions for analysis and purification of plasmids, viruses, virus like particles, and vaccines.
MD Scientific is an authorized distributor in Denmark for Tosoh Biosciences
---
Presentation of a new approach to separation chromatography for LC/MS analysis

18 August 2020
Robert van Ling from PharmaFluidics will be at MD Scientific's stand at LabDays CPH 2020 (stand no. 38).
On Wednesday 2 September 2020 at 14:30-14:55 in Exhibitors FREE LabTheatre Robert will present a new approach to separation chromatography using micro pillar µPAC columns for LC/MS analysis. Using a variety of proteomics, lipidomics and biologics samples, Robert will demonstrate the benefits of the micro pillar array column such as robustness and repeatability.
MD Scientific is an authorized distributor of micro pillar array columns from PharmaFluidics.
---
New silica-based size exclusion chromatography (SEC) columns for UHPLC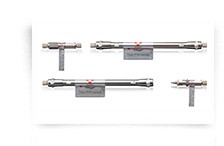 15 June 2020
TSKgel UP-SW Aggregate is the latest addition to the UP-SW series of silica-based size exclusion chromatography (SEC) columns for UHPLC. It provides a pore size of 30 nm and is specifically designed to facilitate the analysis of very large proteins, nucleic acids and higher order antibody aggregates.
Read more about the TSKgel UP-SW Aggregate
---
New ROXY™ Exceed for seamless Electrochemistry-MS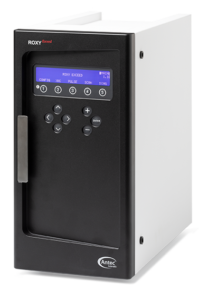 9 June 2020
The ROXY Exceed is a new generation Potentiostat dedicated for on- and off-line coupling of Electrochemistry with Mass Spectrometry (EC-MS).
Features
Dedicated for on- and off-line EC-MS
Fully programmable: DC, Scan and Pulse mode
Full control of ReactorCell, µ-PrepCell, and SynthesisCell
Compatible with all LC-MS systems
The Exceed can be controlled via a contact closure from any LC-MS system by using Dialogue (Antec Scientific), Clarity (Data Apex), or Chromeleon CDS (Thermo Scientific) software.
---
Chromatographic solutions for COVID-19 vaccine development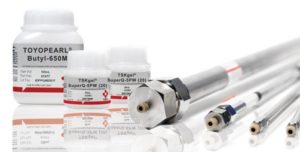 19 May 2020
See some of Tosoh Bioscience's solutions for analysis and purification of plasmids, viruses, virus like particles, and vaccines:
---
New nitrogen gas generator for the laboratory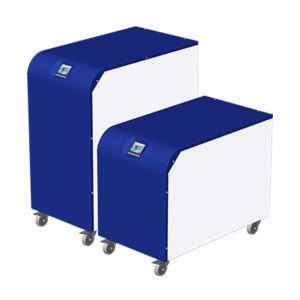 6 May 2020
F-DGS has launched a new nitrogen gas generator for LCMS that can work with equipment from various companies.
The new gas generator – CALYPSO – with 4 models, 15 L/min to 64 L/min, the CALYPSO Nitrogen range provide a nitrogen solution for LCMS instrument with an increase pressure of 8 bar (116 psi).
The generator is controlled using the latest in color touch screen technology to display the process in real time, inlet / outlet pressure, N2 Flow and status of the system with remote access for diagnostic control.
Read more about the CALYPSO gas generator for LMCS
---
Launch of a new product range, SkillPak

™

, 1 and 5 ml prepacked

columns

1 April 2020
Pre-packed with TOYOPEARL®, TSKgel®, or Ca++Pure-HA® process chromatography media, these columns are specifically designed for fast method development, resin screening, or sample concentration for biomolecules, such as monoclonal antibodies, proteins, and oligonucleotides.
They offer the following benefits:
– short delivery times – all common Tosoh chromatography media on stock
– reliability – Reproducible Packing
– scalability – same conditions from lab to process scale
More information – and get a complimentary set of columns
---
New µPACᵀᴹ capLC column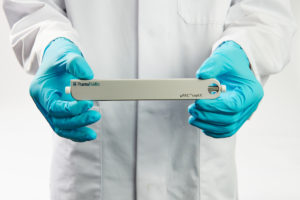 30 March 2020
The µPACᵀᴹ capLC column gives increased robustness and throughput without losing sensitivity.
A flow rate versatility between 1 and 15 µL/min at moderate pressures enables short gradient separations. The µPAC™ technology ensures an exceptionally high reproducibility over time and across laboratories. This makes the µPAC™ capLC column ideally suited for applications such as (clinical) proteomics, metabolomics and biopharmaceutical analyses.
The column is compatible with all commercially available capillary LC systems, and can be integrated smoothly in any experimental set-up.
---
Dissolution systems – media preparation equipment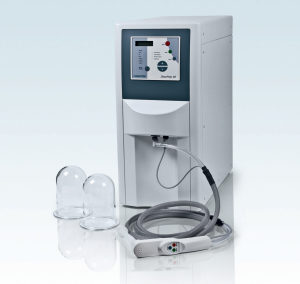 27 February 2020
With our Riggtek products you get a total solution for dissolution and maximize your efficiency.
• DissoPrep mixes, heats and degasses your media.
• EasyDISS is a dissolution bath for dissolving your samples.
• The Sampilio autosampler, with its specially designed pumps, is great for fast, small and precise sampling.