HPLC COURSES
For many years, MD Scientific has been organising successful HPLC Master Classes with Dr. John Dolan as presenter.
As Dr. Dolan has decided to retire, we are unfornuately no longer able to offer his course.
MD Scientific is selling two types of HPLC systems. Please contact us for more information and prices.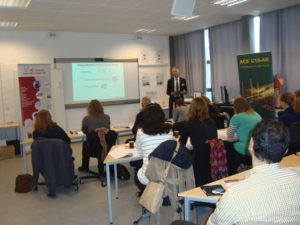 KURSER I DE INSTRUMENTER VI SÆLGER
MD Scientific kan tilbyde kurser i de forskellige instrumenter, vi sælger.
Kontakt os for at aftale nærmere, hvis I er interesseret i, at vi afholder et kursus for jeres firma/institution: info@md-scientific.dk