Description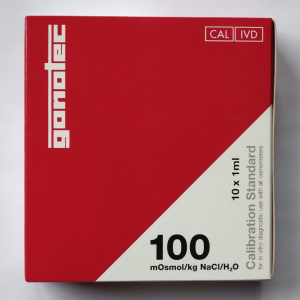 100 mOsmol/kg calibration standard – PU 10 Order No. 30.9.0100
Calibration standard 100 mOsmol/kg, suitable as control solution, can be used as an alternative to the calibration standards with 300 mOsmol/kg or 850 mOsmol/kg and can be used as a further calibration point for the Osmomat 030 with the option 3P.
MD Scientific has all types of calibration standards in stock.
MD Scientific is an authorized distributor in Denmark for Gonotec.
For more details and price, please contact MD Scientific at info@md-scientific.dk or 7027 8565.