Description
This electrochemical unit measures nitric oxide, nitrogen dioxide, and oxygen. Also available with pulse oximetry and SPMet technology, the NOx Plus unit is a comprehensive monitor currently being used in Brazilian hospitals for a variety of clinical uses, namely to prevent and treat pulmonary hypertension in surgery patients.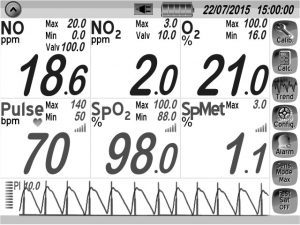 Inhaled Nitric Oxide
The Monitor NOx Plus is a dosing mechanism for Nitric Oxide therapy that measures NO, NO2, & O2 levels before they enter the airway.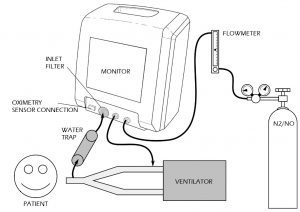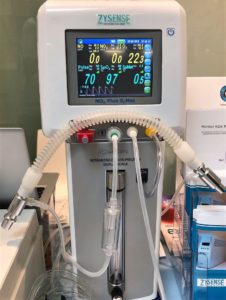 Variety of Subjects
This unit has adaptability for use with newborn, adolescent, or  adult subjects on ventilators, manual resuscitators, nasal cannulas.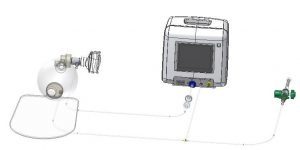 Installation with flowmeter circuit (optional)      Installation with nasal cannula circuit (optional)
---
Download brochure about NOx Plus Sp Met
---
For more details and price, please contact MD Scientific via e-mail info@md-scientific.dk or phone 7027 8565.